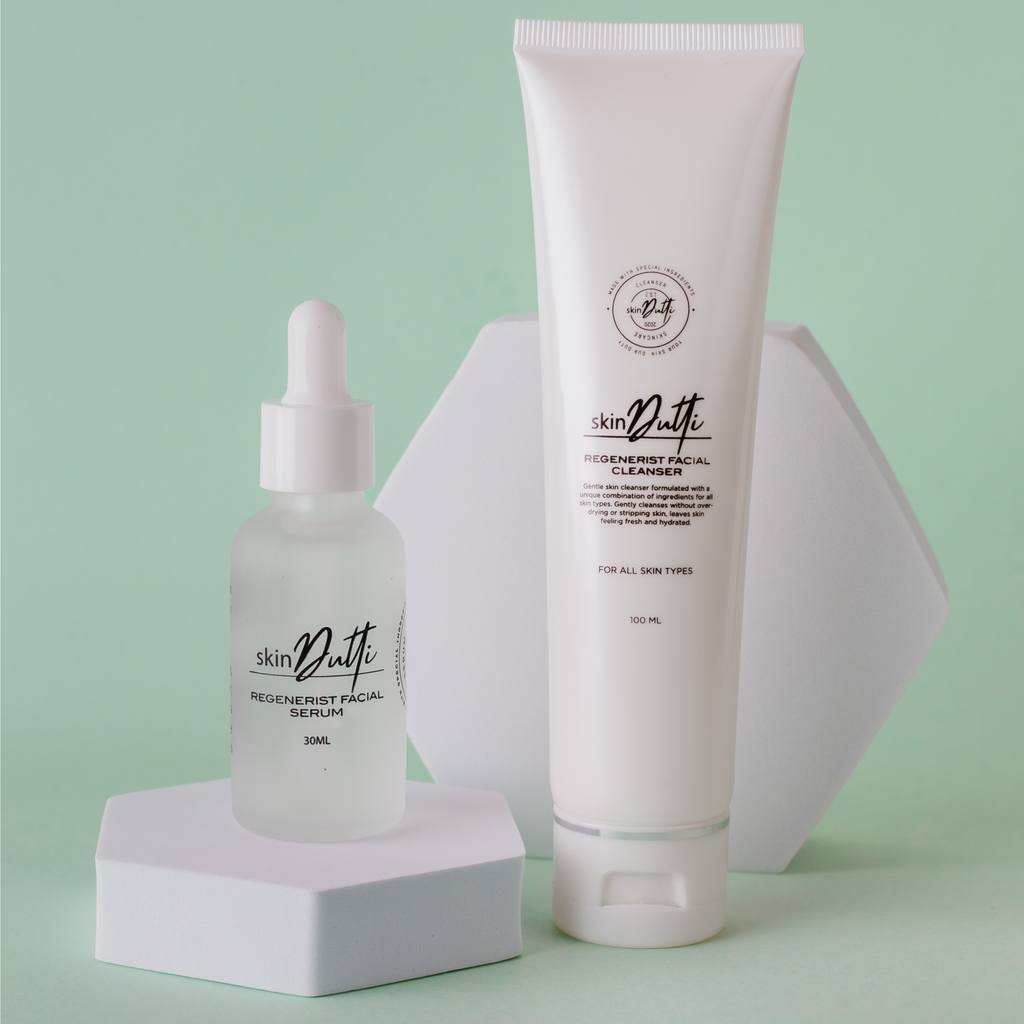 A combination set of Regenerist sisters that will make you love them instantly after first use.
Make sure that you have checked the ingredients list before purchasing!
Ingredient;
Regenerist Facial Serum:

Aqua, Disodium EDTA, Methyl Propanediol, Propylene Glycol, Sodium Polyacrylate Starch, Coceth-7, PPG-1-PEG-9 Lauryl Glycol Ether, PEG-40 Hydrogenated Castor Oil, Phenoxyethanol, Triethylene Glycol, Silanediol Salicylate, Argania Spinosa Kernel Oil (Argan Oil), Ascorbic acid (vitamin C), Tocopherol Acetate (vitamin E), Malus Domestica Fruit Cell Culture Extract (Apple Stem Cell), Sodium Hyaluronate, Butylene Glycol, Kappaphycus alvarezii Extract (Seaweed Extract), Gluconobacter (Fermented Honey), Propanediol,Niacinamid,Alpha Arbutin.
Regenerist Facial Cleanser:

Aqua, Acrylates Copolymer, Cocamidopropyl Betaine, Sodium Lauryl Glucose Carboxylate, Lauryl Glucoside, Decyl Glucoside, Sodium Polyacrylate, Hydrogenated Polydecene, Trideceth-6, Silanediol Salicylate, Tocopherol Acetate, Propylene Glycol, Coceth-7, PPG-1-PEG-9 Lauryl Glycol Ether, PEG-40 Hydrogenated Castor Oil, Phenoxyethanol, Triethylene Glycol, Menthol, Menthyl Lactate


NOT Regenerist Facial Serum: NOT210100666K
NOT Regenerist Facial Cleanser: NOT210405673K